Empowering
Rural and Farming
Community of India
Helping Farmers
In All Possible Ways
Becoming Rural
People's Voice
Overview
Apni Kheti Foundation is a social organization for empowering the farming and rural community of the country and providing training and consultation that they need to grow their way out of distress. We help them by conducting Farmer Training Camps, organizing awareness campaigns, digital marketing, brand registration, skill development programmes, and fundraising.
Why
Farmers?
Lack of Capital
Farmers face challenges such as small and fragmented land-holdings, lack of mechanization, lack of correct information, etc. that lead to financial problems and making them minimize their working potential.
Weather Dependency
The outcome of hard work done by farmers depends upon weather conditions. A major portion of the country's cropped area is completely dependent on Monsoon rains.
Farmer Suicides
A total of 296,438 Indian farmers have committed suicide since 1995. Main reason for this is lack of finance, crop failure, debt burden, inflation, etc.
No Instant Help Offered
Farmers find it difficult to find a platform where they can get instant financial help and resolve their queries related to farming.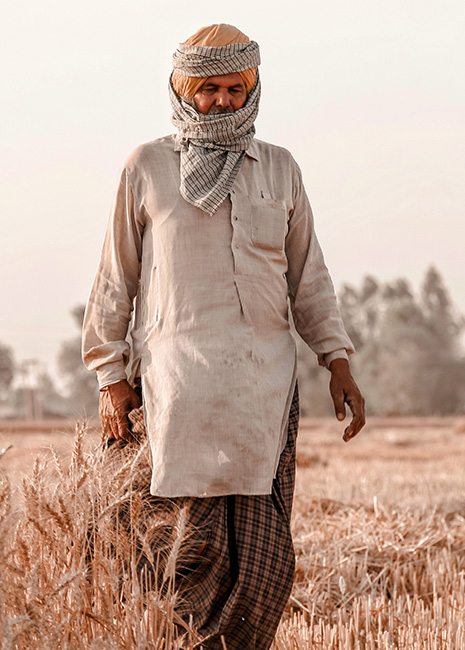 Why Join
Us?
We are here to serve the agricultural society of India, and we have definitely come a long way since Day 1.
Maximizing the fundraising amount to offer maximum support to the farmers.
We provide the right information at right time from the right source.
As of now, more than 5,00,000 farmers have connected with us.
We conduct regular awareness drives and campaigns.
We offer free consultations to the farmers.